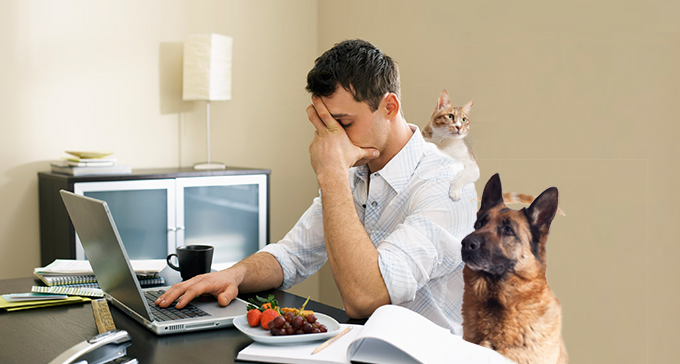 There aren't many of us left who haven't worked from home at some point. For a growing number of us, like independent consultants, working from home at times is the only option. For others it can be part of a flexible working package or a one off arrangement due to personal commitments or travel disruption, for example.
Where there is a contract of employment in place the most important factor to consider when permitting a home working arrangement is TRUST. If you don't have a trusting relationship between employer and employee, then it will inevitably rapidly go downhill.
There are many advantages to what used to be called 'tele-commuting' such as a better work life balance and potential cost savings. However, before you jump head first into this it's vital you carry out an appropriate and thorough analysis of the suitability of the role, the individual and the facilities. All three of these have to gel to make this work.
The employee should be able to carry out their duties in isolation from the wider team members, and have clear deliverables for performance management purposes. The individual should be self-motivated and capable of working without supervision and be entirely trustworthy. The facilities are extremely important in terms of continuous IT and phone connectivity, and their isolation from distractions.
A lot of home-workers I have spoken to highlight the latter point, to the extent that they almost replicate their work environment within their home. They set up the 'study' and manage themselves to specific working hours. They also encourage other family members to respect their situation and not ask them to do the washing etc just because they are there. They also say the need for self-discipline is paramount. The lure of a Test Match or Cheltenham races on TV must be avoided!
It's important as well to differentiate between part-time working and working from home. I have known managers who sometimes get a little confused with this. Will anyone admit to having a conference call with someone who was pushing their two year old on a swing in the local park, or something similar? I was once dialled in to a situation such as this. Awkward to say the least.
The mechanics of working from home such as the required policy, the health and safety aspects, the communications and management of performance to name just a few are very well highlighted in the following ACAS guideline
Our recommendation would be to thoroughly analyse the situation in terms of the role, the individual and the facilities before making any contractual changes. It may be mutually beneficial to go for a phased introduction for instance, as a lot of the concerns such as face to face team working and communications are dealt with by default. Short term trial periods can also be useful in deciding whether a long-term arrangement could be successful.
If you want to discuss how to get the best out of working from home with one of our HR experts, then please feel free to contact us.